Courses at Dept. of Business Management and Public Administration
The resources below present some tools that I'm using during my courses at IUT de Bayonne, and specifically inside the Business Department:
Management of a Youtube channel (Hybrid mode, Live mode...),
Interactive response technology (Wooclap, Turning Technologies),
E-learning platform (Elearn UPPA),
Automated Marking from completed paper Multiple Choice Questionnaires.
Gallery:
---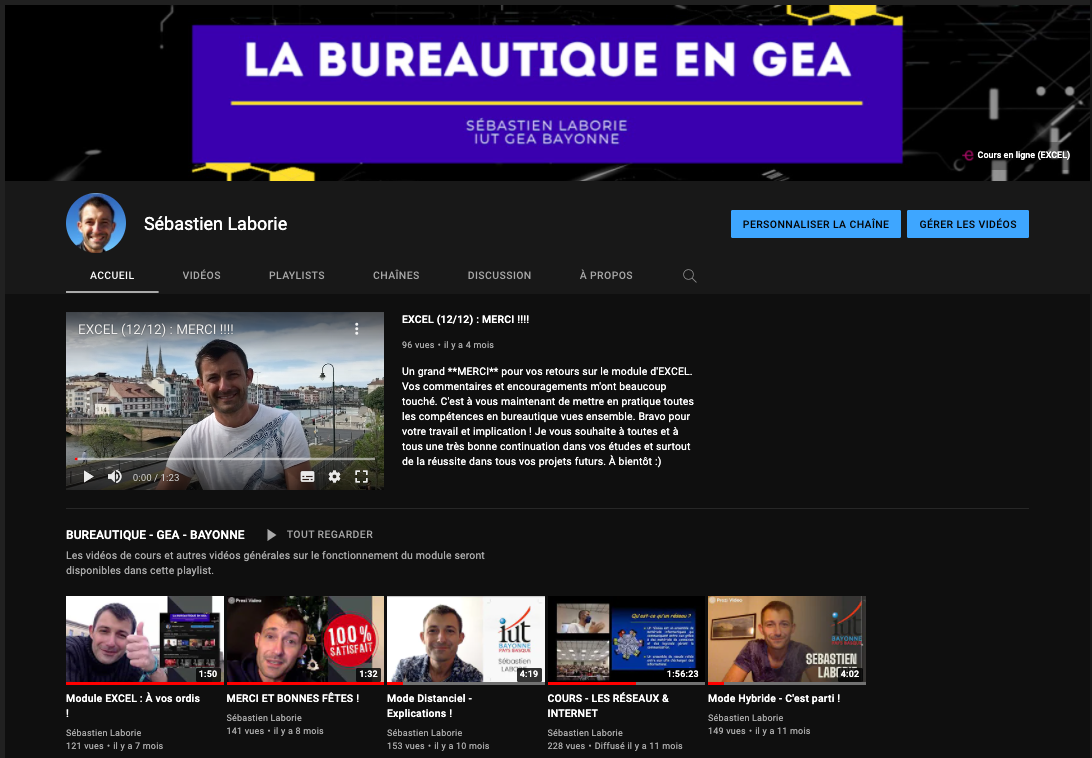 Dissemination of courses on a Youtube channel.
https://youtube.com/@SebastienLaborie-GEA 
---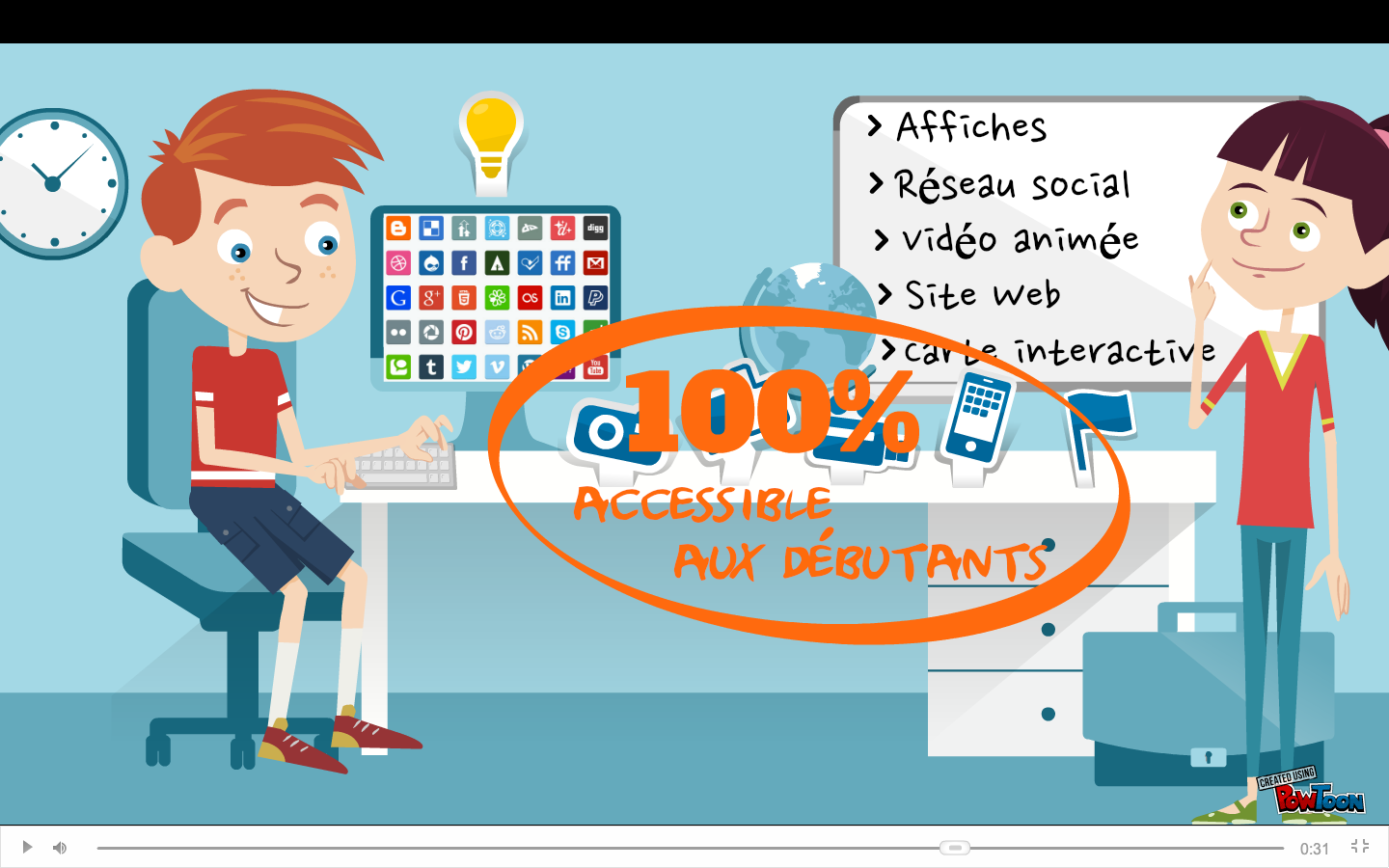 PowToon presentation realized for an advanced Communication module.
---
Interview about Remote Accessible Voting.
---
Interview about managing multiple choice questionnaires with automated marking.
---
PREZI presentation realized for a module about Computer Science in the Business Department.